Am I in the majority or minority when it comes to re-using metro cards? I always refill, I've had the same card for over a year.
Motley Crüe announces they are back on Larry King? Then they go on to play Dr. Feelgood, and Vince Neil can't remember the words! COME ON!
Any meeting that goes more than one hour should have snacks.
I can only think of two things that smell worse than urine in the subway. Hobos and rotting food. Actually vomit would make my list as well.
I am making an effort not to post so much during the day. I need to focus on my tasks.
Tonight is the last tennis class. That is too bad, I really like it.
This past weekend, Mike and I went to Baltimore to visit Kelvin. He'd been down since he'd been wronged by the Midwest ... again.
HIGHLIGHTS
-V8 is not tomato sauce
-Mike is becoming obsessed with flattening coins.
-The ride down there is so much better as a passenger.
-Kelvin's place is nice
-Never eat at Buddy's crab & ribs ... they let dogs inside the restaurant.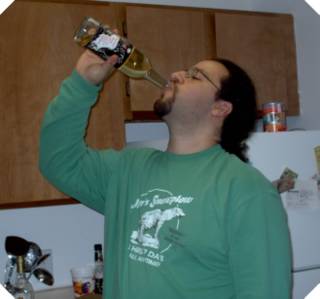 -That beer and wine place Kelvin talks about is all he said and more.
-Blind Faith from magic hat is no fat angel.
-Playing Halo on a split screen is tough on the eyes.
-Squilky looks so natural with puppies.
-Naked Weapon is possibly the worst movie I have ever watched.
-Mike makes some fluffy eggs.
-Its not fiction Mike is always late.
-The University of Maryland has a nice campus.
-It'll be nice when Kelvin is back.